! ================== Start of Content \\-->
In The Footsteps of Guru Gobind Singh
A Book on life and travels of Guru Gobind Singh by Dr. Jaswant Singh Neki

"In The Foot Steps of Guru Gobind Singh" by Dr. jaswant Singh Neki is published by Himalayan Books, New Delhi in 2009

Guru Gobind Singh's life is pre-eminent among thegreat exemplary lives. He was the potent Spirit of Truth that could raise a nation of death-defying Knights-at-Arms of God, designated as Khalsa, out of such people who had been slaves for centuries.

He inspired his followers with resolute courage and spiritual optimism (charhdi kala) that could smile even at devastating vissicitudes as holocausts. He was a great emblem of sacrifice who sacrificed his all (sarbans dan) to uphold the freedom of faith. He was only nine when he counselled his father to stem the tide of religious oppresiion even by laying down his own life. All his four sons as also his mother attained martyrdom for the same cause. He accepted all that with gratitude to the Almighty for having blessed him thus.

A highly skilled poet, he employed his exquisite muse to create not only intense devotional verse, but also powerful secular genres such as autobiography, redacted mythology, and an epistle to an Emperor who was thirsty for his blood. This book describes his life and travels.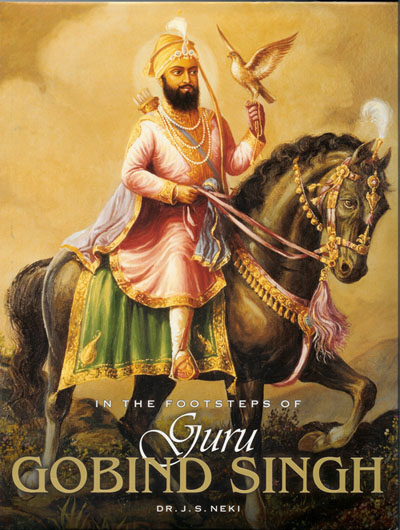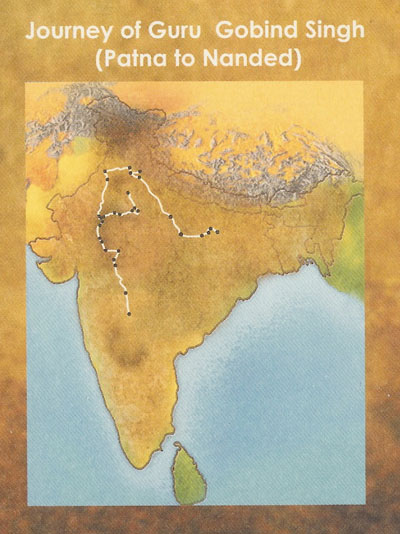 .
<! ================== End of Content \\-->